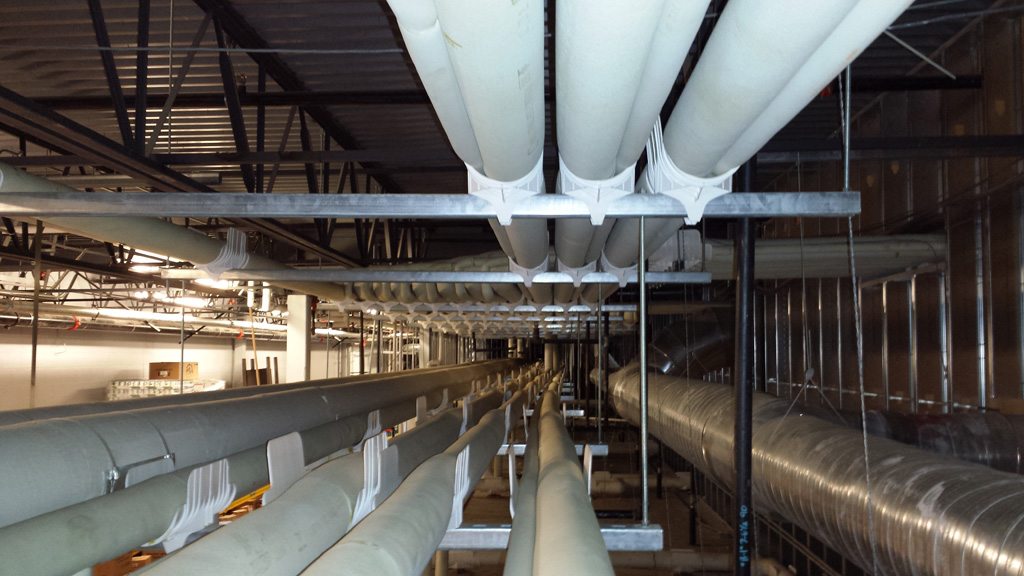 Project Description
Aldridge was contracted for a supermarket refrigeration system at a new Publix supermarket in our service area. The project began with supplying and installing all necessary piping connecting the refrigeration mechanical centers and each refrigeration circuit. We then offloaded, placed, and installed the refrigeration equipment—evaporator coils, condensers, refrigerated cases, mechanical centers, etc. Finally, the energy management system components were offloaded and installed as well.
Once all of the refrigeration systems and equipment were installed, we moved on to the testing phase. All piping was pressure tested, and all pumps were tested to ensure a vacuum drawn down below 500 microns. After successful testing, we performed an initial system startup to verify the proper functioning of all refrigeration and energy management systems and equipment.
For this install, we extended the client a warranty covering all service calls placed within 90 days after the new Publix's grand opening.