---
Client
Walmart
---
Date
1 Dec 2023
---
Location
---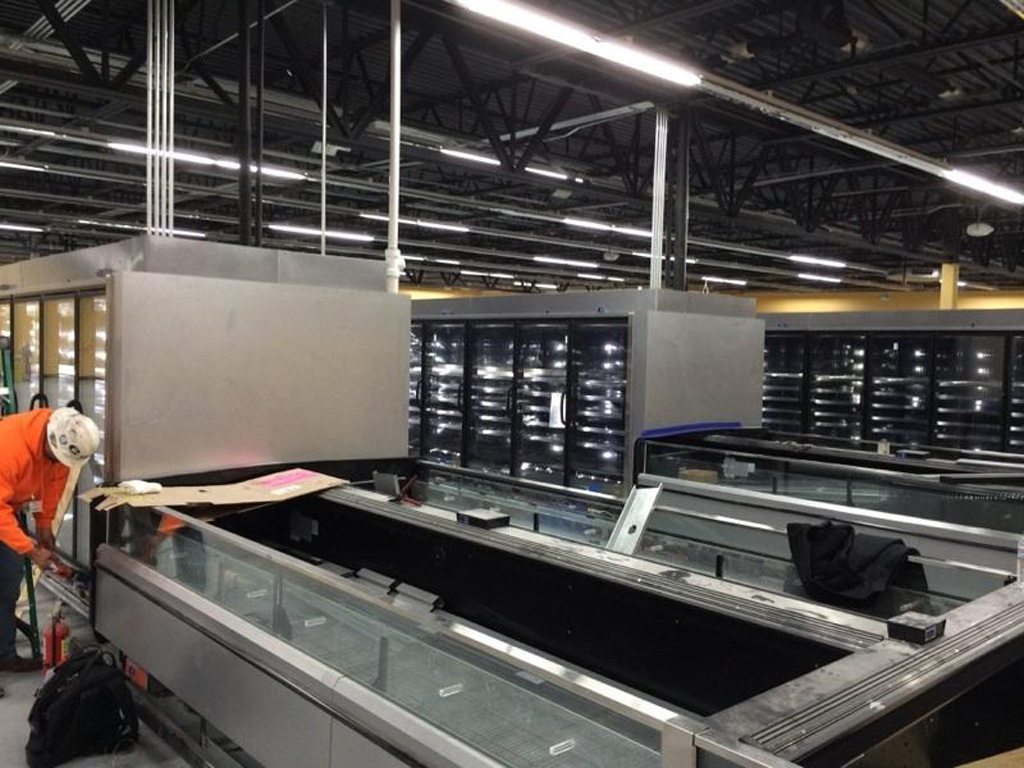 Project Description
As part of a new Walmart construction project in our service area, Aldridge was brought in to provide all supermarket refrigeration systems and equipment. We started by sourcing, delivering, and installing all refrigeration piping, including overhead piping, between each refrigeration circuit and all mechanical centers. After that, we brought in, set, and installed the needed mechanical centers, condensers, evaporator coils, refrigerated cases, and other refrigeration equipment. Lastly, we offloaded and installed the needed energy management system components.
Following the successful installation of the new refrigeration equipment and systems, we proceeded to testing and verification. We started by pressure testing all piping to ensure there were no leaks. Then, we tested each pump to a vacuum below 500 microns. Once testing was completed, we started up the system to ensure all energy management and refrigeration systems were working properly.
This installation's warranty covered the client for any service calls placed within 90 days after the new Walmart's grand opening.